About us
Dr. Thomas Pottle and Leeside Optical's long steady presence in our community allows us to take care of your vision needs today and beyond.
We believe in the importance of community involvement, professional involvement, continued education and the use of the latest technology to provide what is needed in today's eye care.
Our enthusiastic eye care team have your eye's health as the first priority and will guide and counsel with the utmost professionalism. They also have a flair for fashion and are knowledgeable in the latest trends in eyewear. They can expertly assist you in choosing the frame and lenses that match your lifestyle and needs.
Dr. Pottle has a B.Sc. from Dalhousie University. He went on to pursue a Doctor of Optometry from the University of Waterloo School of Optometry.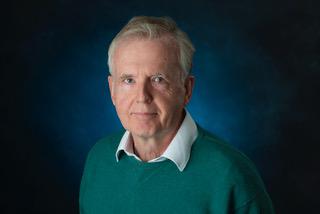 He practiced in New Brunswick, Ontario and here in North Sydney. To maintain his continued education and skills the NSCO requires 55 hours of CE within 3 year cycles. During these cycles, Dr. Pottle went to N.E. State University College of Optometry to receive training in ocular therapeutics for the treatment of eye disease that is within the scope of practice of the NS Association of Optometrists and the NS College of Optometry.
Recently, in Calgary, he attended an expanded therapeutic course by the N.E. State University College that was hosted by the Alberta College of Optometry. This was one of the most extensive and comprehensive therapeutics programme offered in Canada.
Throughout his career he has offered his service to the profession. He was on the NSAO and NSCO council for over 15 years. He was President of the NSAO. He also served the NSCO as Registrar and represented our province on the National Board of Examiners.